ASSESSING MARKET POTENTIAL AND PROJECTING SALES TARGETS FOR CONTRAST AGENTS IN THAILAND
Client: Leading manufacturer and supplier of contrast agents for Radiology and Ultrasound
Challenge Statement: The client has been a leading supplier of contrast media globally. However, in the recent times, they were losing market shares to generic manufacturers especially in ASEAN. The objective was to estimate the total addressable market for contrast agents in Thailand and find the right set of hospitals where an optimal GTM strategy could be implemented to regain market shares.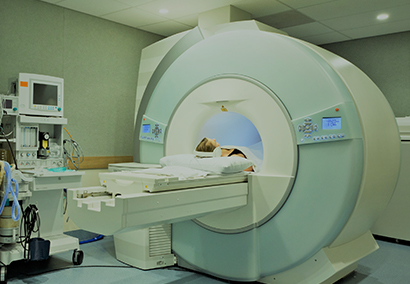 How HospeTrack helped: HospeTrack platform has an account level detailing of the installed base of various medical equipment including CT, MRI, Ultrasound, X-ray and Cath labs in Thailand. The various pivots in the HospeTrack platform helped graphically represent the total number of hospitals in the country and the ones with Radiology department. Percentage penetration of individual radiology equipment across various hospital-types were generated within a few clicks. This allowed detailed estimation of Total Addressable Market (TAM) for contrast agents across individual hospital types in Thailand. The total addressable market estimate was not only at a segment-level but was created based on actual account-level information. Consequently, the clients had an exact list of hospitals that would form a part of the TAM assessments.
The client further utilized EMeRG's Precision Consulting Services (also a part of the HospeTrack platform subscription) to understand the average procedure volume in each hospital type. EMeRG utilized a statistically significant random sampling across individual hospital segments to conduct a detailed survey that yielded reliable procedure volumes for CT, MRI, X-ray and Cath labs in Thailand. Procedures utilizing contrast agents were also assessed and the purchase volume, patterns and frequency were estimated for individual hospital types. This further helped refine the Serviceable available market estimates. Our client was able to use these insights to further customize their sales projections. In addition, our Precision Consulting advisory helped ascertain the best practices implemented by regional distributors of contrast agents, thereby aiding their GTM strategy creation for the next year.