ASSESSING MARKET POTENTIAL FOR CRITICAL CARE EQUIPMENT IN MIDDLE-EAST
Client: Leading manufacturer of ICU devices
Challenge Statement: The client is a leading manufacturer and supplier of critical care devices such as Ventilators and Patient monitors. Our client was looking to map its opportunity to sell various digitally enabled offerings across hospitals having ICU infrastructure.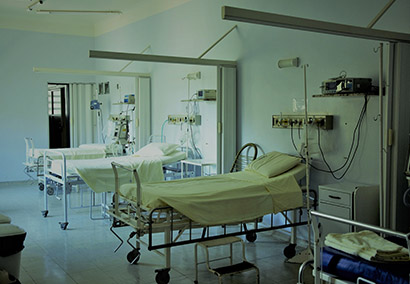 How HospeTrack helped: Our platform was used to customize and generate actionable insights for our client across Middle-east. HospeTrack's core data was used to generate information around the total available market (TAM) for ICU based devices across Bahrain, Kuwait, Qatar, Saudi Arabia, UAE and Turkey (among others). The penetration of ICUs across individual hospitals as well as the size and sub-specialties of critical care (including NICU, PICU, surgical ICUs, medical ICUs, CCUs and HDUs) was evaluated. The type of infrastructure including penetration of patient monitors, ventilators as well as other maternal and child-care products was assessed.
The client also leveraged our Precision Consulting Services to further assess the impact of COVID-19 on the critical care infrastructure of individual countries. The insights were further customized to allow assess opportunity pockets through visual heat maps across the countries. Utilizing HospeTrack, our client was able to take data-driven decisions to decisions around strengthening its field forces as well as launching its digitally enabled ICU products for individual customer segments.